Possession of Marijuana, K2, and Wax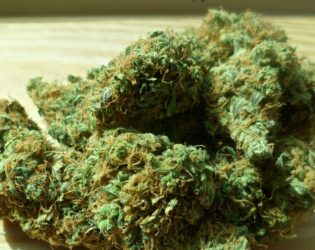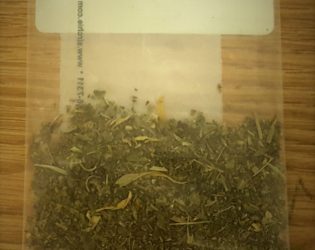 If you pick up a possession of marijuana charge (POM), you need to recognize that Texas treats this as a serious matter. Possession of any usable amount of marijuana less than two ounces is currently a Class B misdemeanor offense in Texas, and is punishable by up to six months in jail and a $2,000 fine.  Additionally, a conviction for possession of marijuana will result in suspension of your driver's license for six months. Understanding the basics for possession of marijuana charges is critical.
SYNTHETIC MARIJUANA (SPICE, K2, POTPOURRI)
Synthetic marijuana refers to designer drugs that mirror (often with catastrophic results) the effects of cannabis. Headshops, operating in a grey-area of the law, previously sold K2, Spice, LOL, Potpourri, and other varieties of synthetic cannabinoids. However, as of 2016, synthetic marijuana is illegal and punishment ranges from six months in jail, to life.  A conviction will also result in a suspension of your driver's license, and you will be required to complete a Drug Offender Education course to regain your license.
WAX, BUTANE HASH OIL, DAB
Possession of any amount of wax (butane hash oil, dab, shatter) is felony. To produce wax, marijuana is placed into a tube and then hit with a rush of butane ("blasting.") This process extracts the from the marijuana, and is highly potent. Furthermore, a conviction for possessing any amount of wax will result in a suspension of your driver's license. It will also result in a felony conviction.
DEFENSE TO POSSESSION
A medical marijuana card issued by a state other than Texas is NOT a defense to possession of marijuana. Nor is the fact that marijuana use is now legal in the overwhelming majority of states. Texas still prosecutes for possessing a usable quantity of marijuana. While the level of prosecution (ticket versus arrest) might vary by county, or even city, there is no "safe" quantity of marijuana to avoid prosecution. However, it is a defense that the quantity of marijuana was not a "usable quantity."
YOU NEED A LAWYER WHO CAN EVALUATE THE STOP AND SEARCH
Possession cases require a lawyer who can evaluate the lawfulness of the stop, search, and any statements you might have made. Hiring a lawyer immediately following your arrest is critical; there are important steps you can begin to take immediately to ensure a favorable resolution to your case. If you have been charged with possession of marijuana, possession of synthetic marijuana, or with possessing wax, call George Roland today (940-323-9308.)